Hooded Daybed
Lets tell you the story behind our hooded daybed
Let's give you an example of customization. We will tell you the story behind our hooded daybed.
People around the world are always looking for the very best places to recharge. We bring these places to life with specific desires and dreams. Because we believe that we can create the very best ideas and places with limitless customizations.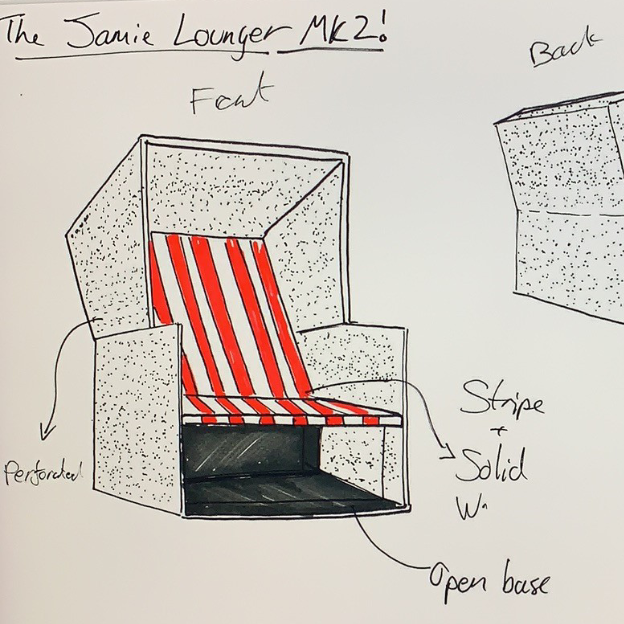 LET'S START

 BY THE BEGINNING

The design of the hooded daybed goes way back in time. It was inspired by the wind-repellent beach chair that saw its first appearance back in 1882(!). The beach chair originally came from Warnemünde in Germany and was designed to enable an old lady with rheumatism aches and pains to enjoy a carefree vacation.
RISE 

OF THE 'STRANDKORB'

The strandkorb is gaining in popularity these days. You can recognize one by the numbering on the back of the beach chair, making it easy to find your own spot. Today the beach chair is used in many different countries. From the beaches of Japan all the way to the US.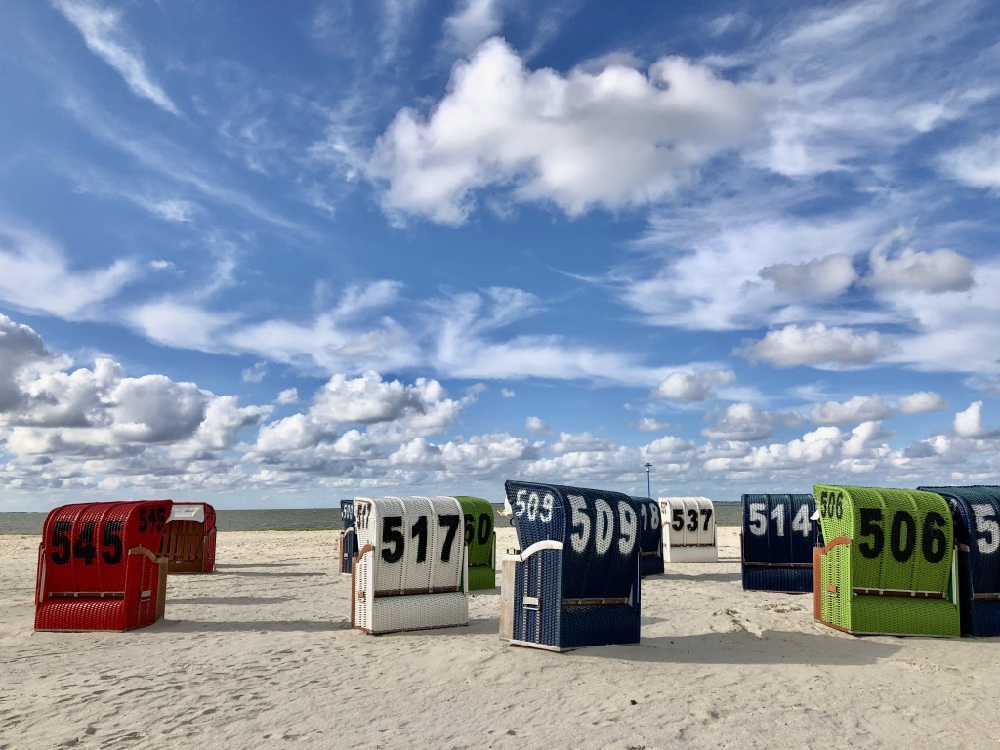 CUSTOM MADE
 IS WHAT WE LOVE!
Virgin Voyages approached us to develop a Hooded Daybed which fully meets the modern equipement and is completely seaproof. And of course we were happy to take this challenge.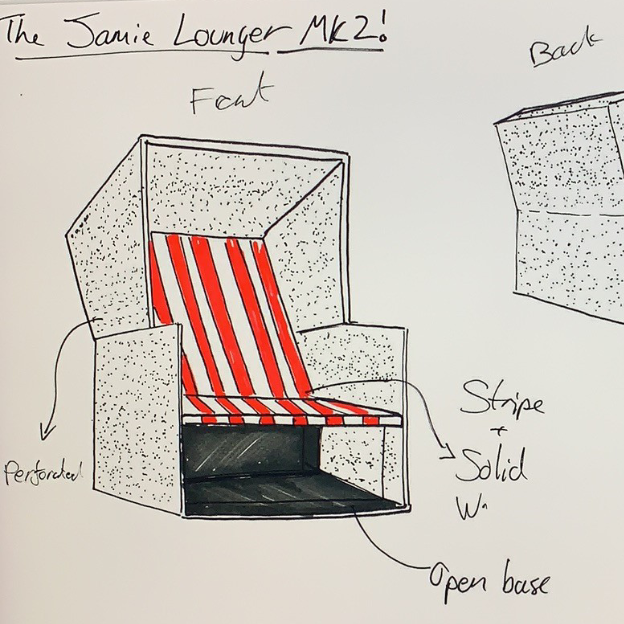 START WITH A
 SKETCH
Every design starts with a sketch. Virgin Voyages made a sketch and send it to ROBOS. The sketch phase is the phase which brings ideas to life. Together we furnished your image.
SHOP 
DRAWINGS
Before we took the Hooded Daybed in production we made shop drawings to check and discuss every detail.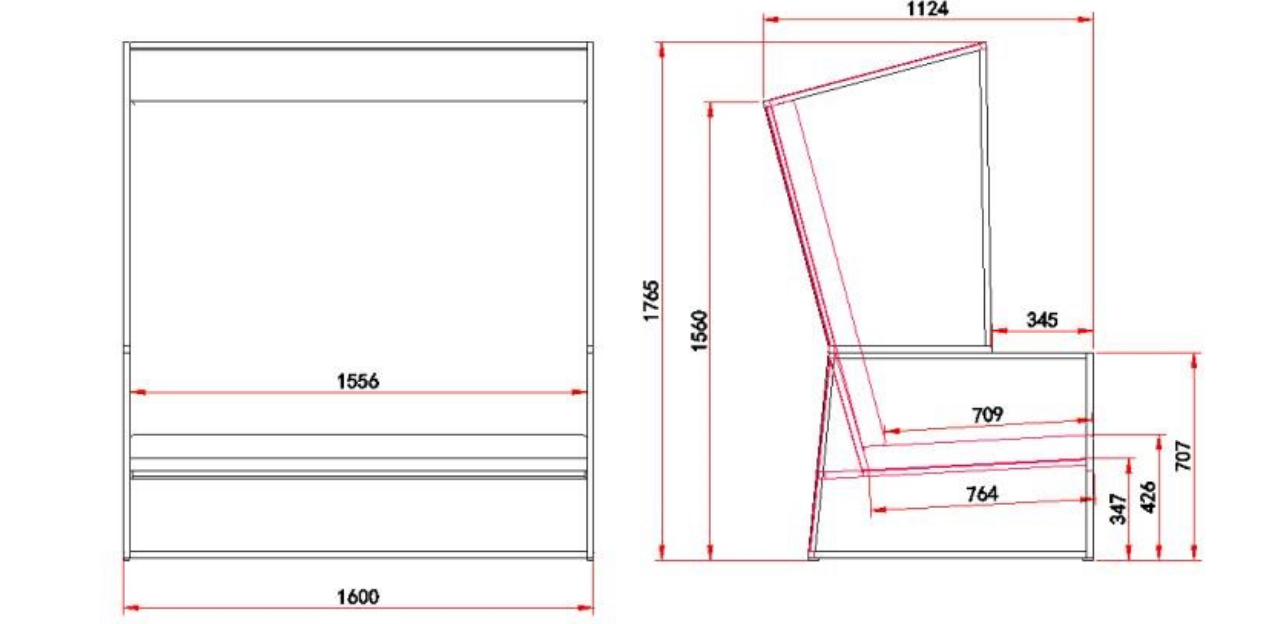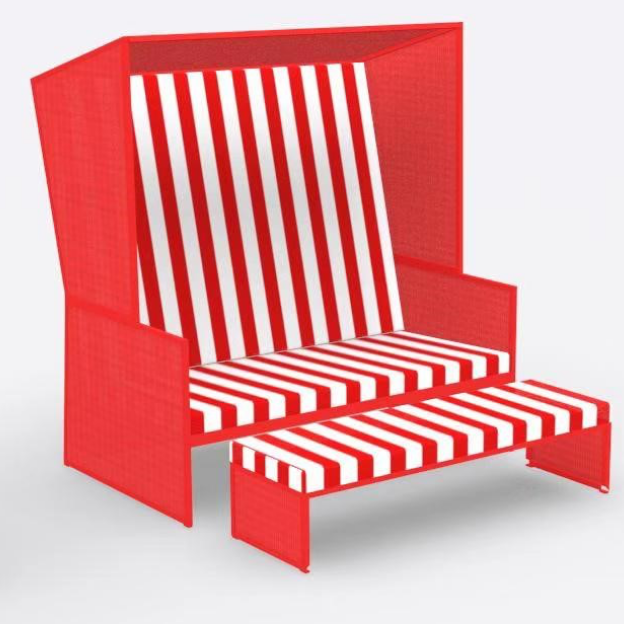 3D FILES
To get a good idea of the final result, we made photo realistic 3D drawings.
NUMBERS
Every Hooded Daybed gets an unique number, just like the old days.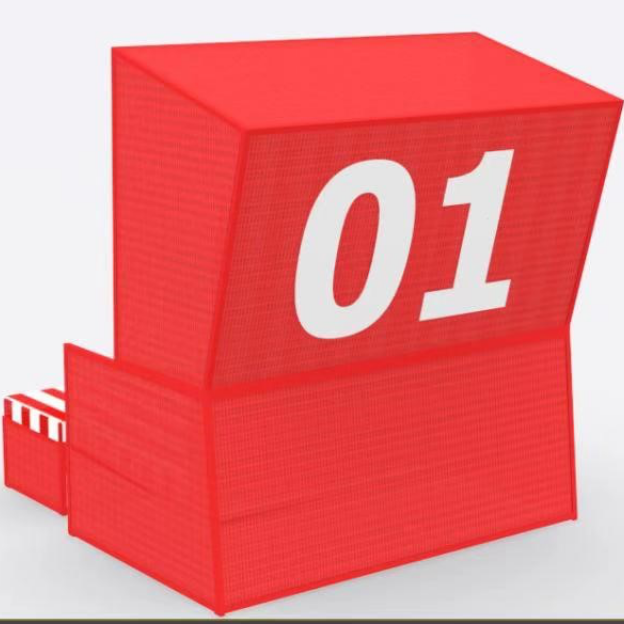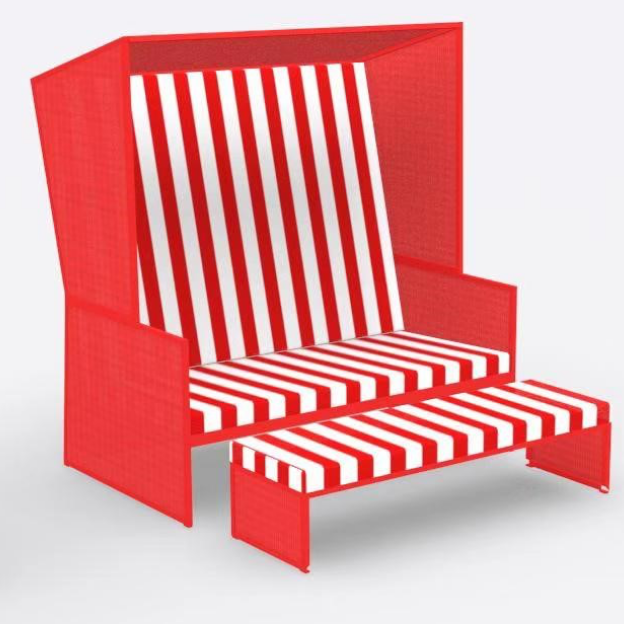 LET'S START THE 

PRODUCTION
When the idea was all shaped the hooded daybed was made with a lot of knowledge and craftmanship. The daybed is made of mesh aluminum which is seaproof and light weight. The cushions have an solution dyed acrylic red striped outdoor fabric. These fabrics are colored through and through and IMO proof. The aluminum is finished with a 'Virgin Voyages red' epoxy with a matte look. The frame is UV and scratch resistant and easy to maintain.
THE 

FINAL PRODUCT
After well made decisions and several prototypes and samples, the final product is there!
And can now be admired on: Virgin SCARLET LADY & Virgin VALIANT LADY