Modular sofa
A modular sofa adaptable for each type of bungalow.
A modular sofa can be constructed completely according to your preferences. Regardless of whether you want a two- or three-seater, with or without armrests, or a corner sofa. An infinite number of configurations are possible with the separate elements of a modular sofa.
A fully made-to-measure sofa, according to the preferences and needs of the leisure sector and adaptable for each type of bungalow. This sofa was developed entirely by ROBOS in-house and is already widely used in various bungalow parks. What makes this sofa so unique?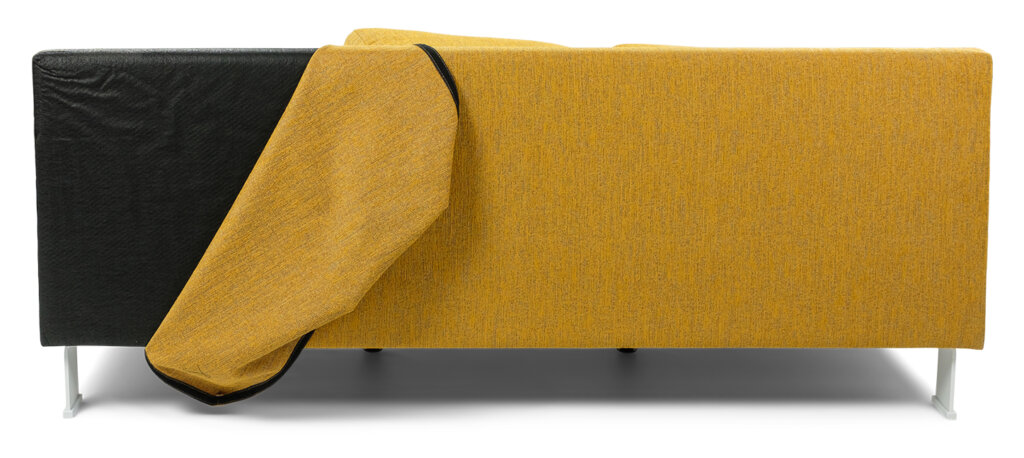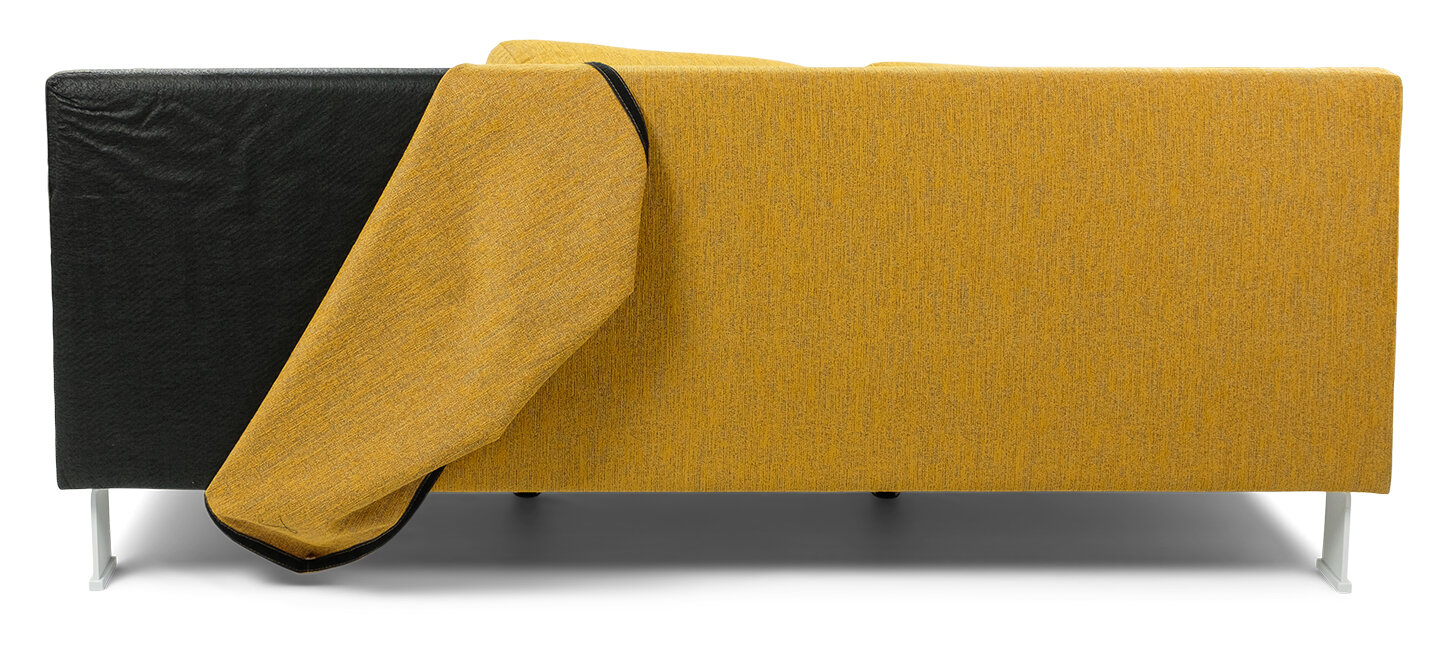 FLEXIBLE & 
MODULAR
By using the linking part, the sofa is easy to assemble and remains firmly in place. A separate set of legs, base and/or a different fabric is used for each type of bungalow. This way, the 'look' is different every time, yet the base of the sofa remains the same
REPLACEABLE ON 
PARTS AND COVERS
The sofa is fully equipped with loose covers that come with velcro. In addition, washable fabrics can also be used so that the covers can easily be washed. Of course, the sofa can also be furnished with artificial leather. All cushions are double-sided and can therefore be used on both sides, so they can easily be turned around. As the sofa is made up of separate elements, an element can easily be replaced if needed. Spare elements are often ordered with the sofa as well, so that the sofa can be quickly reconfigured.

SUSTAINABLE!
Since the sofa comprises several elements, you can plan your consignments very efficiently so that there is very little, if any, empty space. Moreover, a damaged sofa does not need to be completely replaced. As such, the modular sofa is friendly for people & the environment.
CLEANING
The sofa comes with a high set of legs so that you can conveniently vacuum and clean underneath it. Alternatively, if preferred the sofa can also be fitted with a baseboard
WEIGHT
The weight of each element is not overly heavy so it is quite easy to lift and move around. Functionality was a particular important consideration in the development of the modular sofa

LINKING PART
The several parts such as arms, back and frame are easily to connect during the linking part.
More innovations
Learn the changes we need to make in business and mindsets to reach a sustainable future.