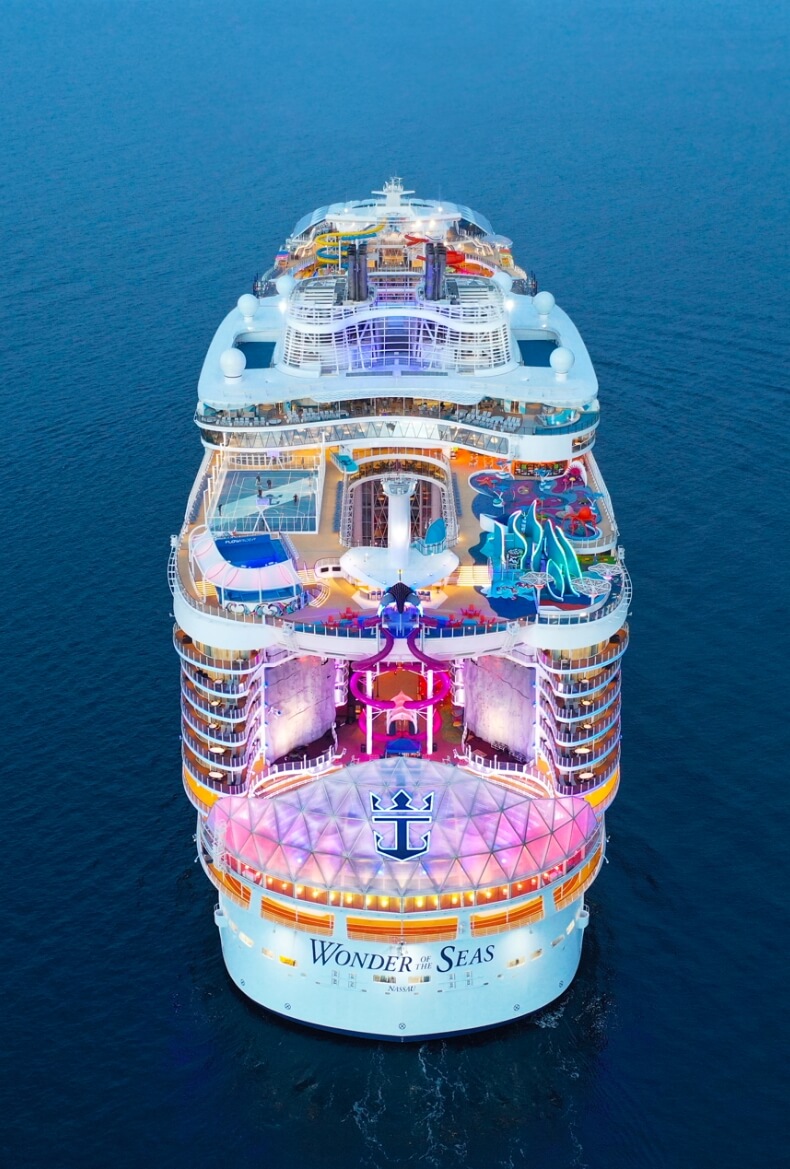 Wonder of the Seas
the world's largest cruiser
Turning the tide
within the realm of

cruise ships

Redefining cruising. Giving a true meaning to the term 'the bigger, the better'. We introduce: Royal Caribbean's Wonder of the Seas. The world's largest cruise ship, accomplished with furnishing provided by ROBOS. We made ideas happen. Provided endless possibilities. We offered creative innovation. We were Royal's partner in logistics. Let's cruise around the world's biggest and boldest cruise ship.

Designing even bigger, experiencing even better
Being the world's largest cruiser means having to design a lot of entertainment areas, suites, and housing for the crew. From boardwalk to the ultimate family suite – and everything in between. As Royal's previous partner in craft for both Harmony and Symphony of the Seas, ROBOS was recognized for our expertise and service. And so, we were asked to be Wonders' main supplier for all indoor and outdoor furnishing. Oversee everything from start to finish – and after the Wonder of the Seas has set sail into the sunset.
Sustainability during this project
Meeting our own needs without compromising the ability of future generations to meet theirs. ROBOS feels responsible for the environment and its resources –that is why we focus on our quality. Focusing on our quality ensures that our furniture lasts longer and needs to be replaced less quickly.ROBOS furniture – durable and sustainable.
More about sustainability
GET IN TOUCH AND
TELL US YOUR STORY