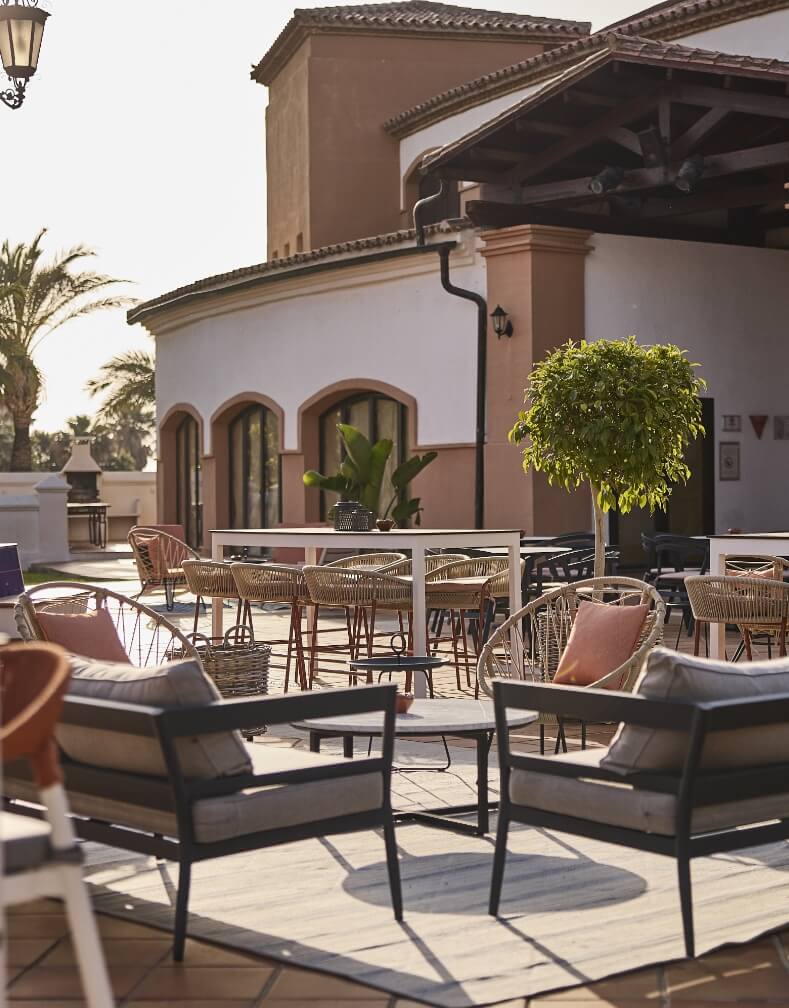 Aldiana Club – Vacationing among friends at the Costa del Sol
Bringing outdoor

beach vibes

indoors


with custom-made furniture

Creating the best holiday destinations for adults. Enjoying wellness, culinary expertise, fitness classes and an all-inclusive lifestyle. German investment group LMEY ensures Aldiana's holiday guests can experience true relaxation at all their destinations. And with that enjoyment, comes the need for high-class, beach vibe chic interiors. ROBOS provided just that. We made ideas happen. Provided endless possibilities. We offered creative innovation. We were Aldiana's partner in logistics. Let's go to the beach(restaurant).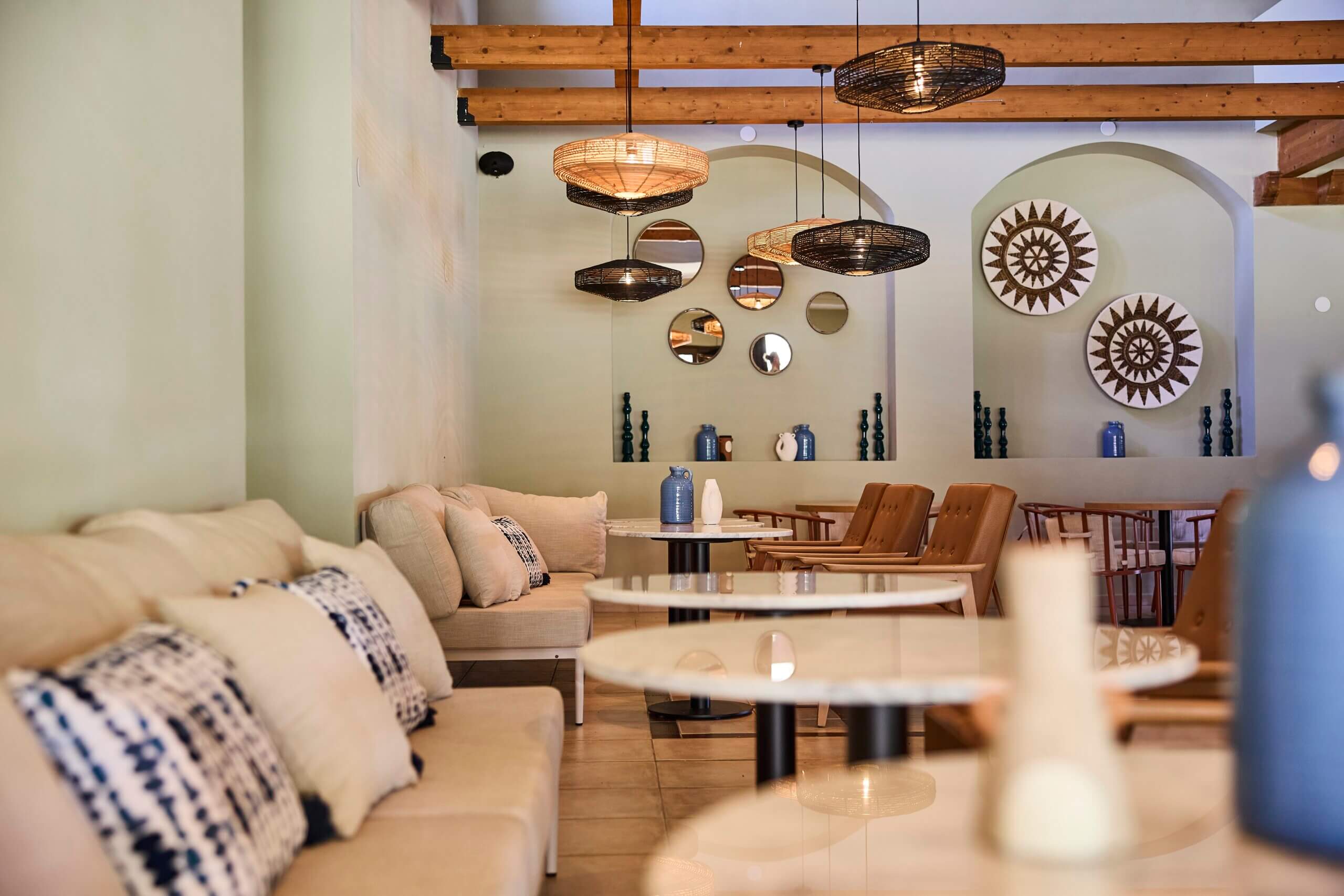 From inquiry to custom-made collaboration – wherever on the planet
With a quick delivery date, and a need for custom-made furniture on a short notice, a previous contact of ROBOS assigned their architect to contact us. His reasoning? A previous trustworthy and punctual partnership. After contact, our project manager traveled to Germany to meet with the architect and his team. Their wish? To arrange several types of chairs and sofas, custom-made to the needs and measurements of Costa del Sol's (indoor)beach restaurant. With our customization, adaptability, and knowledge of materials, we created several furniture solutions for Aldiana's newest holiday destination.
Sustainability during this project
Meeting our own needs without compromising the ability of future generations to meet theirs. Robos feels responsible for the environment and its resources –that is why we focus on our quality. Focusing on our quality ensures that our furniture lasts longer and needs to be replaced less quickly. Robos furniture – durable and sustainable.
More about sustainability
GET IN TOUCH AND
TELL US YOUR STORY