It's all about the kids!
Inspiration & tips for furnishing children's and teenage spaces.
Whether it's a family suite, a themed cottage, play- or games room, furniture designed for kids and teens is a part of almost every project.
Creating a comfortable and inspiring environment for children and teens is what really counts. In this process, choosing the right furniture is key.
Inspirational ideas & tips for decorating children and teen spaces.
Chairs
When choosing chairs for children, it is important to take different sizes into account. Children's chairs should be of solid construction, ensuring they are functional and safe.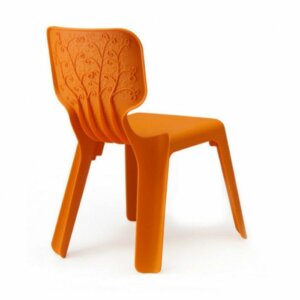 Hockers and stools
Hockers and poufs are always a good idea. They are playful, multifunctional and easy to move around. Poufs and stools don't take up much space either.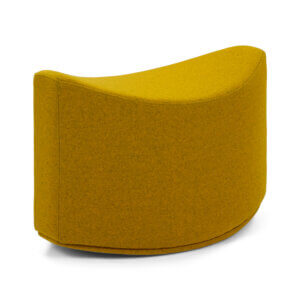 Game tables
How fun it is to make the furniture part of a game! You can do this, for example, by integrating a game board into a table. This turns the room into a real playground, saves space and instantly creates a functional space!
Beanbags
There's nothing better than lounging around on a beanbag. Super chill & comfy!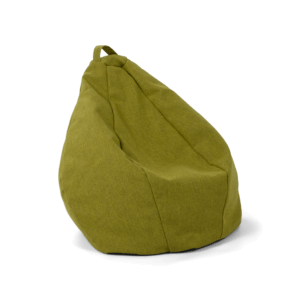 Specials
Custom made is what we love!
That's why we've created a range of specials, where the specific wishes of the client and architect are translated into a reality for the best experience and a unique look.
Inspiration for different rooms
Themed cottage
Themed bungalows are specially designed for families. Each bungalow often has its own distinctive theme. In the bungalow, safety and experience are paramount. Explore the bungalow and experience the adventure!
Family suites
Relax and unwind in between games in a family suite aboard a cruise ship. A family suite is all set up for that. And if you still have energy left to play, check out this family suite which also has a slide.

Game Room
A game room is a must in any resort or on board a cruise ship. One of the most important pieces of furniture in a games room is, of course, the PlayStation! It's  important to have a comfy gaming chair, as teenagers will often play for hours on end when given the change.
Children's bedroom
Sleeping in a children's bungalow is a unique experience. Cozy reading corners, a tent or a play mat. Anything is possible and everything has been thought of. Creating a unique vacation experience that children (and their parents) will want to come back to again and again.
Play areas
Eat sleap play repeat.
Nothing beats a vacation where you can play all day in an inspiring and creative environment!

Upholstery
When it comes to upholstery, it is important to choose upholstery that is functional but also fits in with the overall design. By functional, we mean easy to clean, durable and scratch resistant. This could be faux leather or a Quick Clean fabric. Quick Clean is an extremely easy-to-clean upholstery fabric that can be easily cleaned with just water.
Even persistent stains are easy to clean because the fabrics are manufactured using an innovative production process which ensures long-lasting protection against stains.
Pluma is a Quick Clean fabric from ROBOS fabrics' home collection.
Seperate Covers
Another option is to choose separate washable Velcro covers. You can replace these covers over the years which means you don't have to replace the entire piece of furniture. This is also extremely sustainable.