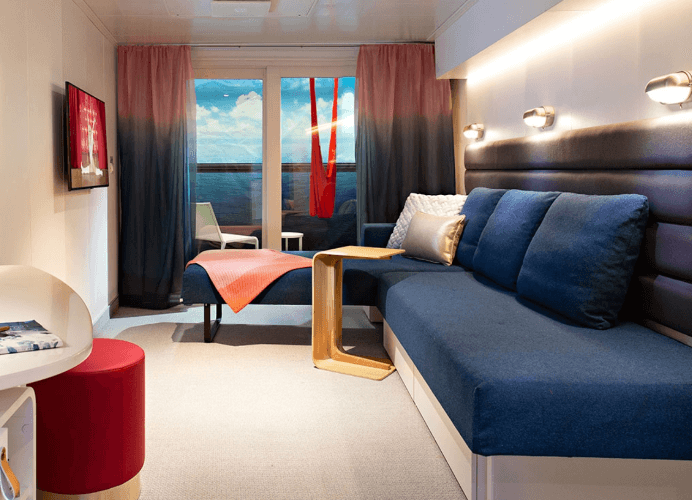 Another need arose at Virgin Voyages when creating the Scarlet Lady. A need for a multi-functional, lightweight but sturdy, fully convertible table. The curved wood made the piece a challenge, the material to light. After multiple prototypes with added weight, different heights, and width later – our C-table was created.
The C-shape of this indoor table creates a multi-functional usability.
Placed flat, the C-table is easily used as a coffee table.
When the bed is made, the C-Table is a normal table, as well as a laptop stand.